Demolition & Excavation Company in the US
At Priestly Demolition Inc. (PDI),
we have learned from 25+ years of experience
The importance of providing cost-effective solutions that are safe, efficient, and above all else, completed with respect for the community and the environment. As such, we are partly an environmental engineering company with a clear understanding of how our work impacts the local ecosystem and the people living in the area. We focus on the highest standards and best safety practices in the industry, and this is reflected in the quality of our work and the level of customer service we offer our clients. As a result, we continue to thrive as a trusted, leading demolition contractor in North America.
Our commitment to innovation is evident in all that we do. From planning, to equipment to the capabilities of our operators. We offer the best technology and an experienced, highly knowledgeable team capable of creating and executing the most complex of engineered plans for demolition.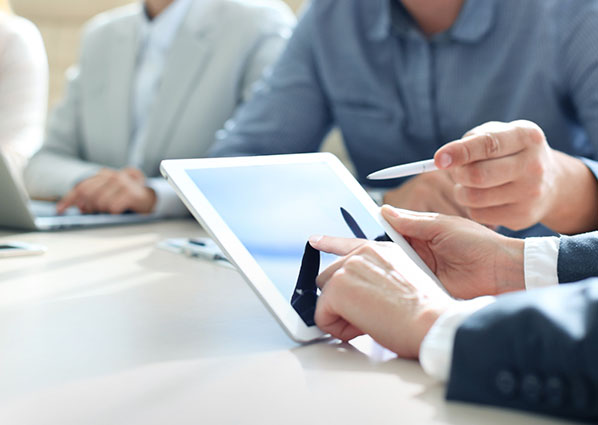 We have not only survived, but thrived from the challenges of working in a rapidly evolving and fast-paced industry. This is because we understand the life cycle of the structures we demolish, and we take the time to consider the unique solutions that are required to ensure the project is safe and efficient.
We take pride in our position as an industry leader in sustainable solutions, demolition engineering and our ability to pivot quickly. We can provide a full-service demolition team that can complete your project on time and on budget.
Key Pillars
Our commercial demolition company works in an evolving marketplace where adaptability is the key to success. We have built our business on a commitment to continuously deliver value, exceeding our clients' expectations. As a result, we are proud to have created a loyal customer base and an impressive list of high-profile demolition projects.
We base each job on five key pillars:
Quality
We approach each project with the same commitment to quality workmanship, including detailed assessments, engineering plans, safety considerations, and environmental stewardship. We believe that no matter how small, or complex a project may be, demolition calls for a customized solution based on the unique conditions and challenges of that particular job. With this belief in mind, we can make certain, every project is completed successfully with limited disruption to the community.
Health & Safety
Demolition can be a dangerous business, and our commitment to health and safety starts right at the top with our president and every member of our crew. Our team consists of demolition experts who understand the impact our work has on the community and the importance of following the health and safety best practices with full accountability for every action that is taken.
Transparency
PDI believes in full transparency for all aspects of the demolition project. From the initial estimate, to the final cost breakdown and clean-up, we keep you informed with ongoing communication so that you know what to expect, and are aware of next-steps.
Sustainability
We are dedicated to environmental stewardship and responsible management of jobsite debris. We handle material with extreme caution and respect for the local ecosystem. With many projects presenting unique scenarios, we often need to design and fabricate unique and innovative solutions to help protect the environment and reduce our impact.
Focus on Customer Outcomes
At the end of the day, each project we complete is only as successful as our clients believe them to be. We strive to exceed your expectations whenever possible. Our team is dedicated to creating tailor-made solutions that offer the most cost-effective, efficient, safe, and sustainable demolition plans we can, to meet your needs and expected outcomes.
Our Expertise & Qualifications
At PDI, we support our industry associations and remain current with changing legislation, industry updates and evolving technology. Our demolition company also holds several licenses, certificates, and insurance, including:
At Priestly Demolition Inc., our Executive team's expertise is critical to the success and safety of each project we complete. Their role is essential, providing leadership in safe practices, ethical conduct, and commitment to environmental stewardship. They ensure the safety and efficiency of each project based on the unique conditions each site presents and protect our clients' best interests as well as their bottom line.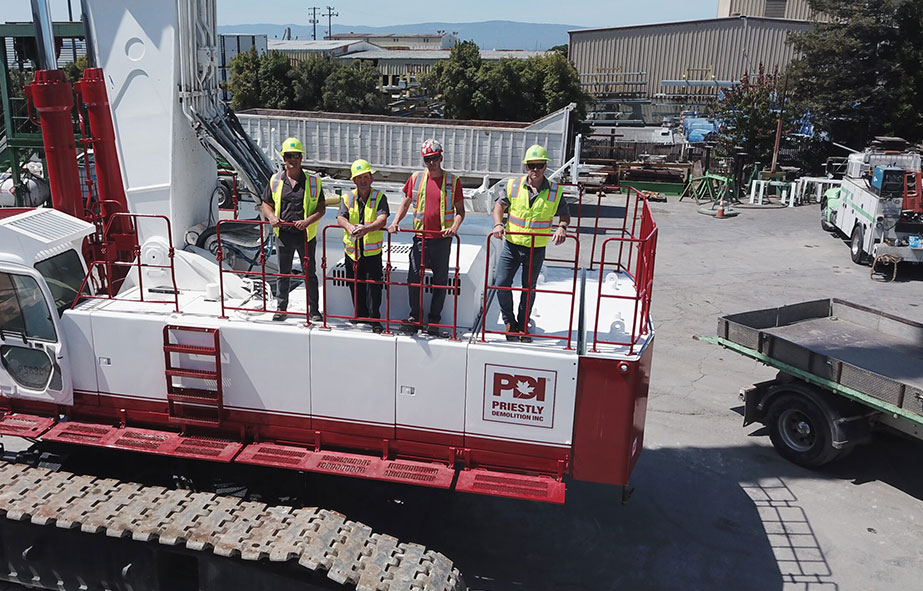 Founded in 1971 by Vic Priestly, PDI started as Priestly Contracting Limited.
Today, we have grown into one of the most versatile and innovative demolition companies in North America, providing demolition, excavation, remediation, hazardous material abatement, and salvage services across North America.
PRIESTLY DEMOLITION TIMELINE
1971
Vic Priestly Contracting Ltd. (VPCL) was incorporated
1993
Priestly Demolition Inc. (PDI) was incorporated
1997
Ryan Priestly took over as President of the company
2000
Acquired the first Link Belt 8000 in Canada
2002
Performed first overnight rapid bridge demolition project
2003
Awarded the demolition contract for the Terminal 1 at Lester B. Pearson Airport
2004
Acquired the tallest demolition machine in Canada at the time – the Komatsu PC 850
2005
Began work on the Terminal 1 and Terminal 2 at Lester B. Pearson Airport in Mississauga, Ontario
2006
Bought the Impact Crusher and started custom crushing
2007
Bought the assets of Northern
2007
Moved head office to Lloydtown-Aurora Road in King City, ON
2009
Hired as a subcontractor to demolish an iconic and historic Canadian building, the Maple Leaf Garden
2012
Moved our ERP system to Vista by Viewpoint
2013
Began work on the iconic Air Canada Center (now named the Scotiabank Arena)
2013
Began work on the Bank of Canada building in Ottawa, Ontario. This started our operations in Ottawa and we have had a presence in Ottawa since this demolition project
2015
Purchased first OilQuick Coupler
2016
Began using B2W Estimate for estimating
2016
Won our First World Demolition Award for Nipigon Bridge Demolition
2017
Began using B2W ONE Platform for Field Tracking & Mechanic Shops
2017
Won Two World Demolition Awards: Contract of the Year Under US$1M for St. Michael's Hospital Stairwell Project and Recycling & Environmental for our demolition of the Humber Hospital
2018
Priestly Demolition Inc. awarded contract to demolish Ontario's first open pit diamond mine, the Victor Mine, in Attawapiskat, Ontario
2019
Priestly won the Excellence in Demolition award at the National Demolition Association for the CN Tower 3rd Floor Observation Deck project
2019
Priestly Demolition Inc. begins work on first project in the USA – the demolition of bridges along the I-66 interstate freeway in Virginia, a $10M contract
2019
First episode of Salvage Kings airs on the History Channel
2019
Priestly Demolition Inc. is recognized as one of Canada's Top Small & Medium Employers
2020
Appointed Andrew Smith, VP of Finance
2020
Opened PDI National Salvage
2020
Priestly Demolition Inc. is recognized as one of Canada's Top Small & Medium Employers
2021
Priestly Demolition Inc. acquires Dakota Reclamators Ltd. In Calgary, Alberta to facilitate projects across the country
2021
Priestly Demolition purchased the biggest and heaviest Kobelco 1600 High reach Excavator in Canada, and the only one of its kind in North America
2021
Priestly Demolition Inc. named one of Canada's Best Managed Companies
PDI supports our employees' right to work in a safe and healthy environment, taking all reasonable precautions to protect that right. We ensure we fulfill our obligations under the Occupational Health and Safety Act. Our goal is to achieve zero harm for our employees, sub-contractors, and visitors, working together to minimize the risk of occupational injury and illness in our workplace.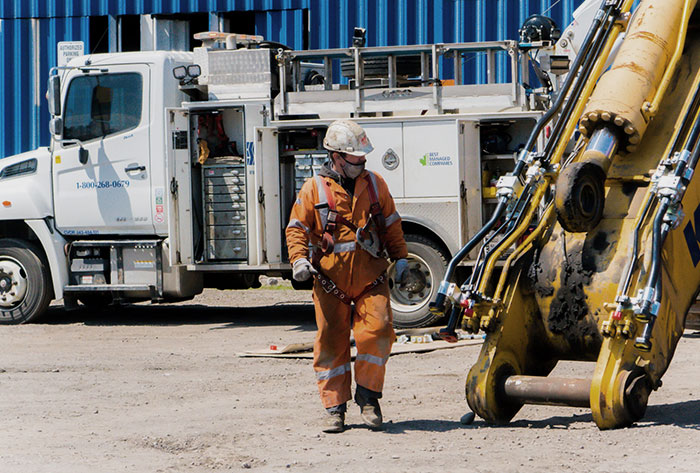 Our Executive and Leadership team members are actively involved as committee members and board members with a variety of demolition related associations including the National Demolition Association as well as several other associations across North America and Europe.
WE ARE PROUD MEMBERS OF THE FOLLOWING ASSOCIATIONS:
Get the latest updates from PDI and check out news stories about our achievements here.