At Priestly Demolition Inc. (PDI), we are 100% committed to the health and safety of our team by ensuring all projects adhere to government regulated safety practices. Our goal is to complete your project without additional risk to those in and around the jobsite, or living in the nearby community. Our management team takes full accountability for worker health and safety, supporting all employees' right to work in a safe and healthy environment.
We have adopted a proactive approach to ensure every reasonable precaution is taken to reduce hazards and the risk of accidents. We train our team on safety best practices and educate them on their right to refuse unsafe work. At PDI, we take every reasonable precaution to protect our employees throughout the lifecycle of the project. We also believe in full accountability of our management team, our supervisors and on-site workers, all of whom are expected to fulfil their respective obligations under the Occupational Health and Safety Act.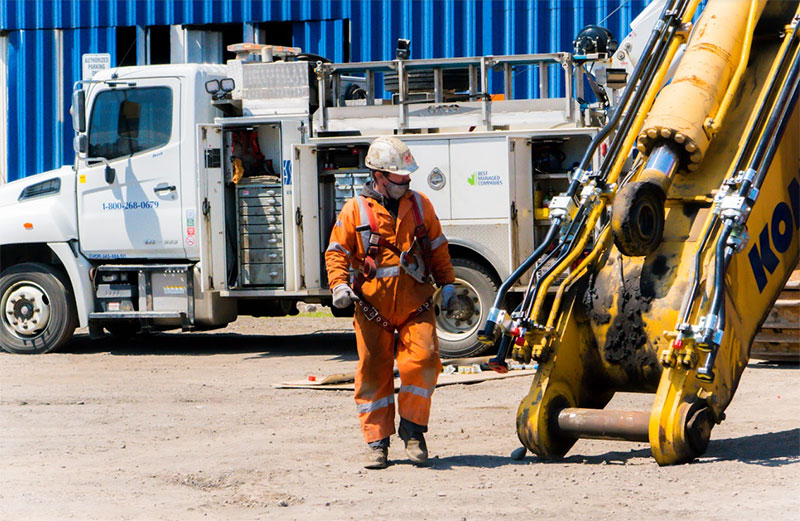 Our goal is to cause zero harm with a team approach. This helps to ensure that all participants, from our managers and crew to sub-contractors and visitors all understand their role in creating a safe work site. We take the time to educate, control and minimize the risk of occupational injury and illness in our workplace.
Safety Protocols for Demolition
PDI is committed to communication and transparency. All incidents, injuries, and illnesses are investigated, and the findings are used to improve or develop preventative measures to avoid reoccurrences.
We have a Safety First approach, where nothing takes priority over the safe planning and execution of work at any PDI jobsite. We go above and beyond with health and safety programs, incentives and training. Each team member must undergo comprehensive health and safety training on a quarterly basis. Failure to do so results in dismissal. We ensure each team member follows all safety requirements for carrying out the demolition, including:
Wearing Personal Protective Equipment (PPE)
Preventing accidents with training, qualification, and experience
Monitoring noise, vibration, and dust at every work site
Ensuring each team member adheres to the tenet
A clean site is a safe site
We also conduct Risk Assessments and Method Statements for all projects to proactively identify all potential hazards and strictly follow industry Health & Safety best practices. In addition, we update our PDI Health & Safety Manual annually. This is a comprehensive guideline and valuable tool that the H&S management team uses to plan and execute each new project.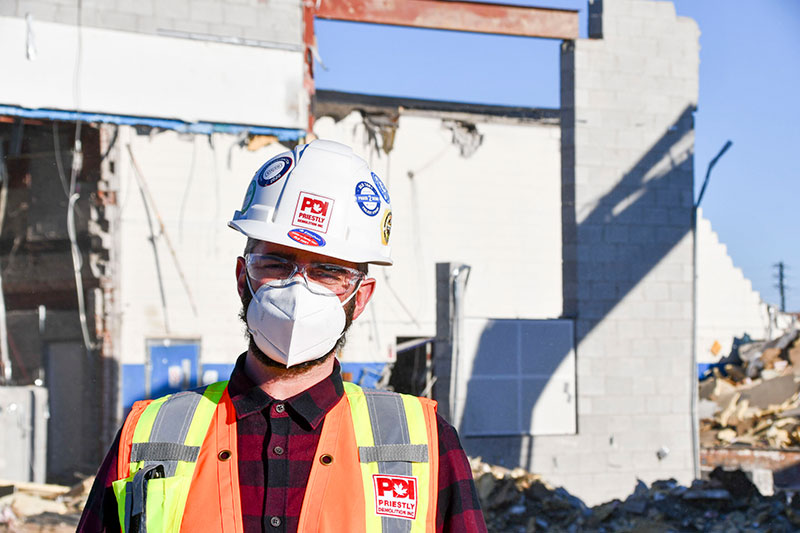 Health and Safety Program
Priestly Demolition is proud of our safety program and performance. There is a strong commitment from the leadership team for continuous improvement and resources to help our safety team consistently raise the bar by providing a safe work environment for everyone involved with our projects. Our safety program is COR certified, scoring 93% on our last audit.
Our safety program is based on a strong safety culture supported by our proactive safety observation program. Last year we obtained over 1000 proactive safety observations completed by all levels in the company from workers, and supervisors to management and leadership.
We have safely completed major projects for a diverse clientele such as DeBeers (Victor mine), Cameco (Port Hope) and Campbell's Soup with no lost time accidents.
SAFETY IS AT THE FOREFRONT OF EVERY PROJECT
Preliminary risk and environmental assessment
Comprehensive plan to address workplace hazards
Regular site visits to ensure compliance
A team of Safety Professionals who monitor and maintain internal company safety policies
PDI is fully compliant, and exceeds all applicable regulations

RESPONSIBILITY Management is responsible for the design, implementation, monitoring, and communication of health and safety programs, policies, and procedures. All employees are responsible for cooperating with management in the implementation of the HSE program, and participating in inspections, investigations, maintenance, and any other efforts that support the continuous improvement of our safety culture. All employees will receive training regarding their health and safety responsibilities, and will be individually accountable for fulfilling those responsibilities.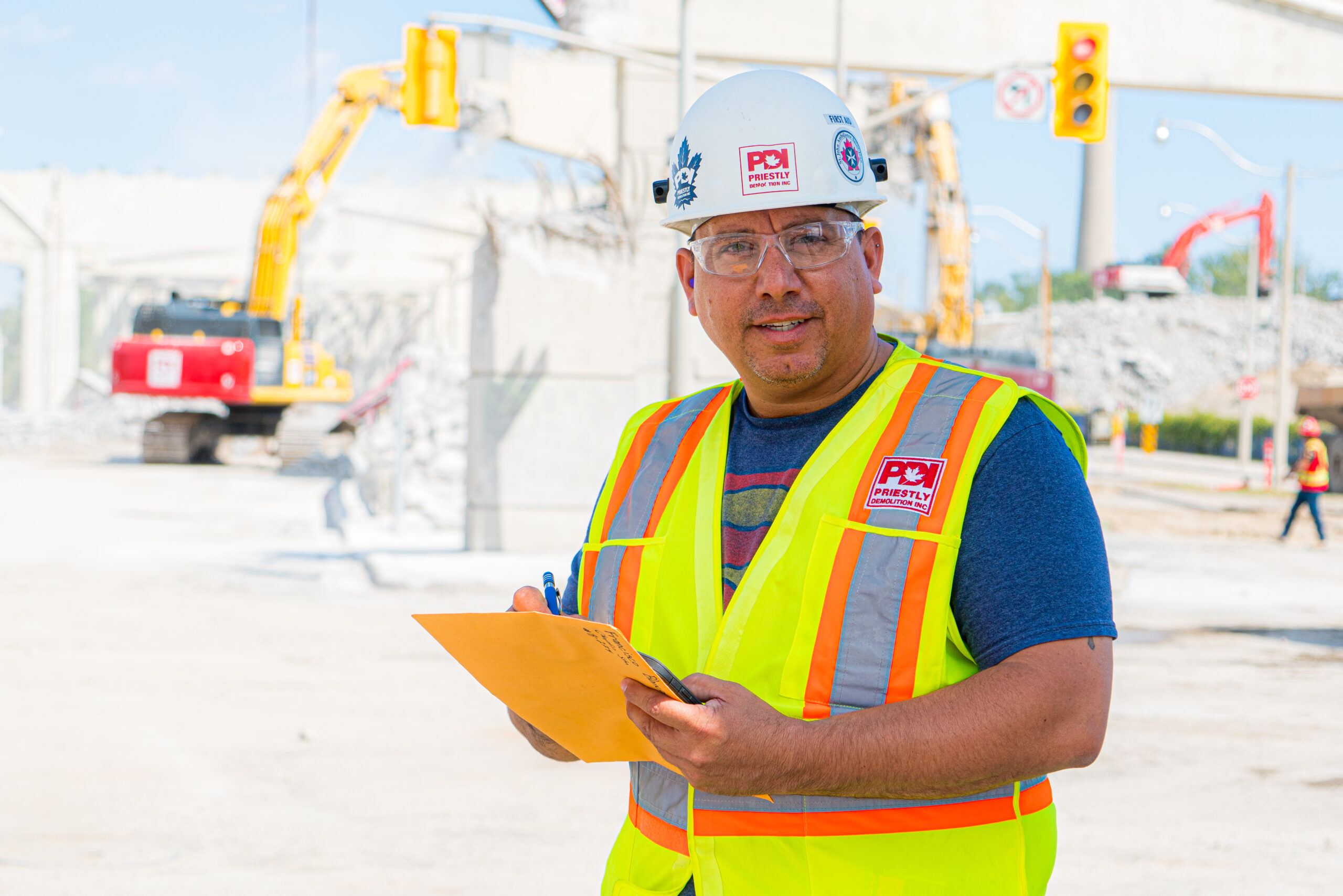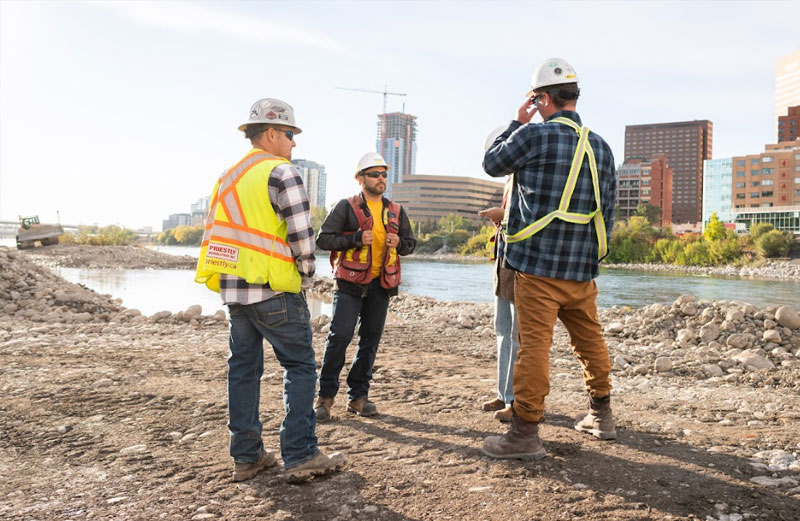 Appropriate action will be taken against any employee who engages in an unsafe act, or who fails to comply with established safe work practices and procedures. Our safety policy is reviewed annually by the management at PDI.