Environmentally Friendly Demolition
Providing Leadership in Sustainability
At PDI, we are dedicated to environmental stewardship and believe in exploring remediation techniques that improve our excavation and remediation processes. PDI is entrusted with projects that involve massive amounts of debris, sometimes toxic, and often in extremely sensitive environments. In many cases, there is no history or best practices for environmental safety in the work we do. We devise innovative ways to protect the environment and reduce our impact.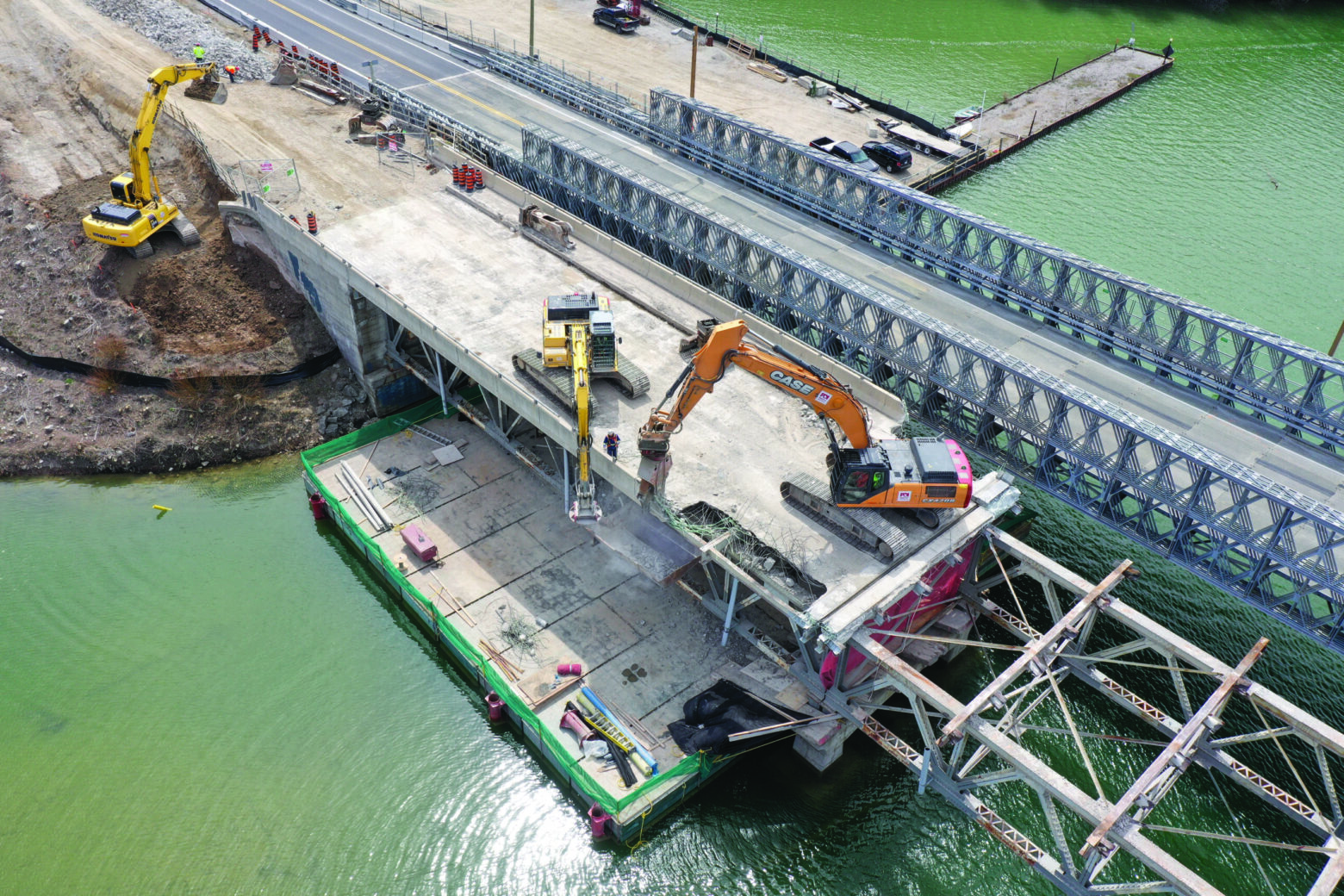 DIVERTING WASTE FROM LANDFILL SITES
At PDI, our goal is to recycle 95 to 99 percent of worksite material. It's lead to us being recognized as a leader in providing environmentally responsible solutions. More importantly, it is a tremendous source of pride for our organization because we know it is the right thing to do. We continuously partner with consulting firms, government agencies, and developers, to develop comprehensive programs that help transform numerous former industrial properties into residential and parkland environments.

Our company standard is that 95% or more of the debris we generate is recycled. We are able to do this with our mobile concrete crushers and our PDI National Salvage Site.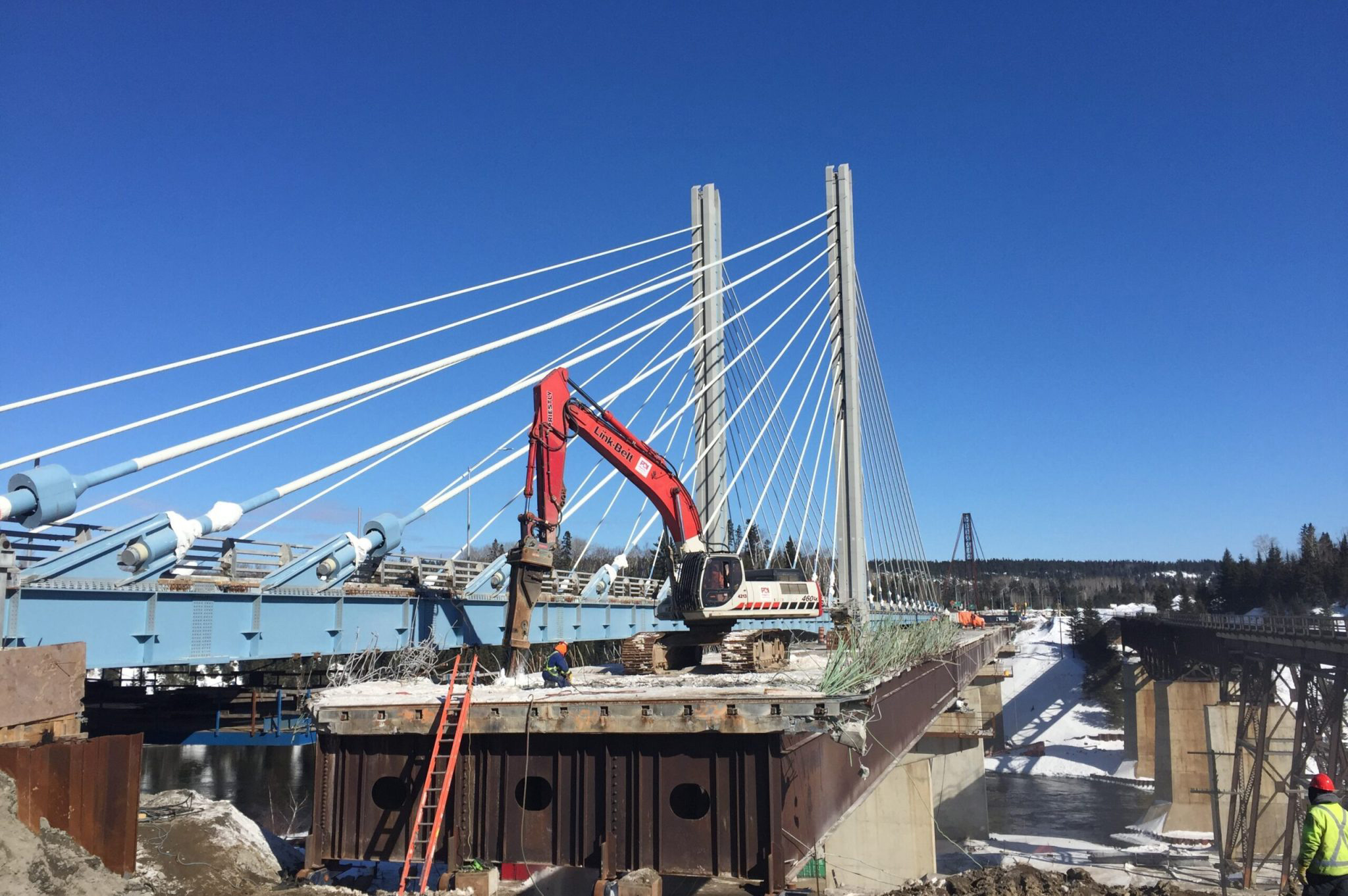 In 2016, PDI was awarded the prestigious World Demolition Award for innovative solutions and exceptional work on this project. The goal of the Nipigon River Bridge Replacement project was to replace the old two-lane bridge, connecting Eastern and Western Canada at the northern tip of Lake Superior, with a larger four-lane cablestayed bridge.